USES OF NATURE
Nature is used both architecturally as well as aestectically. Tall shrubs are placed around a homestead to serve as a fence. Smaller plantings may not block views or actual passage but do create a boundary.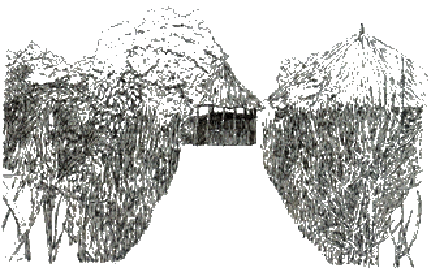 Shrubs:
Encloses a space
Provides privacy and safety
Looks good
In some villages and in shanty towns, these tall bushes, one after another, creates a street like effect.
In some areas, form work is placed to allow creepers to grow up walls and onto roofs. This wall of nature creates a nice verandah area, which offers protection and filters light through.
Form work can be built to gather plants on top to create an insaka of sorts.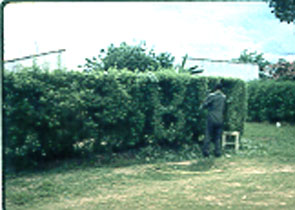 Notice this man trimming his address into the hedges- B-17.

Many homesteads will place an insaka on top of a small hill or termite mound. This is done mainly for views of the homestead and fields. Breezes are also capitalized on as well as signifying importance.
Types of nature utilized:
Flowers
Shrubs
Creepers
Trees
Many flowering plants have vibrant colors, which enhance the beauty of the homestead. Flower colors are numerous, and include; yellow, red, purple, blue and orange.
Trees, especially mango, are used as a shaded area for meeting and work areas. This area offers protection from sun and rain.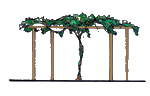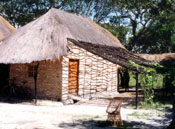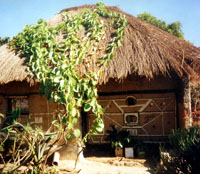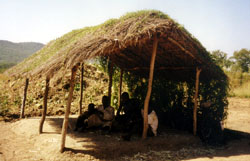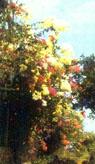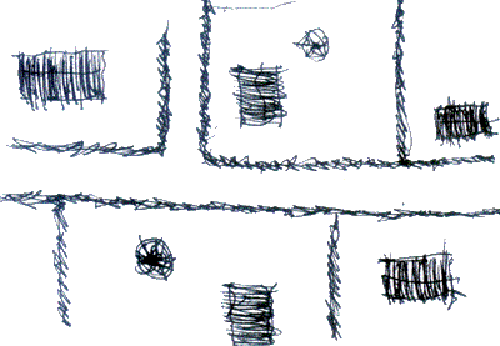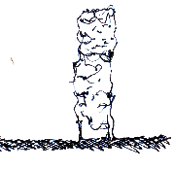 home
yard
shrubs
street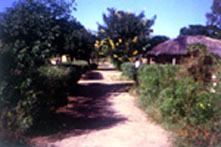 insaka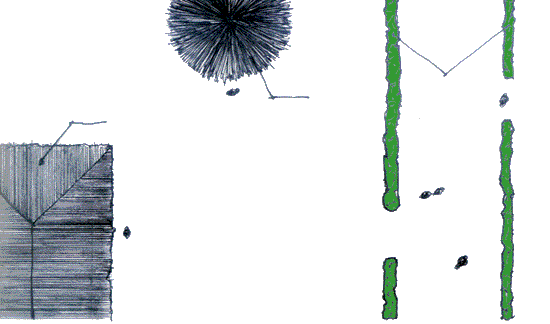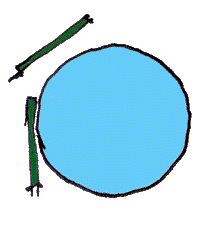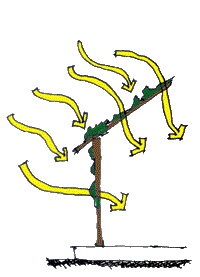 The layout of homesteads and the use of nature creates a visual street.
home
insaka
yard
street
shrubs
Nature used as walls or roofs encloses a space.
These planes of nature filter the light and provide shade.